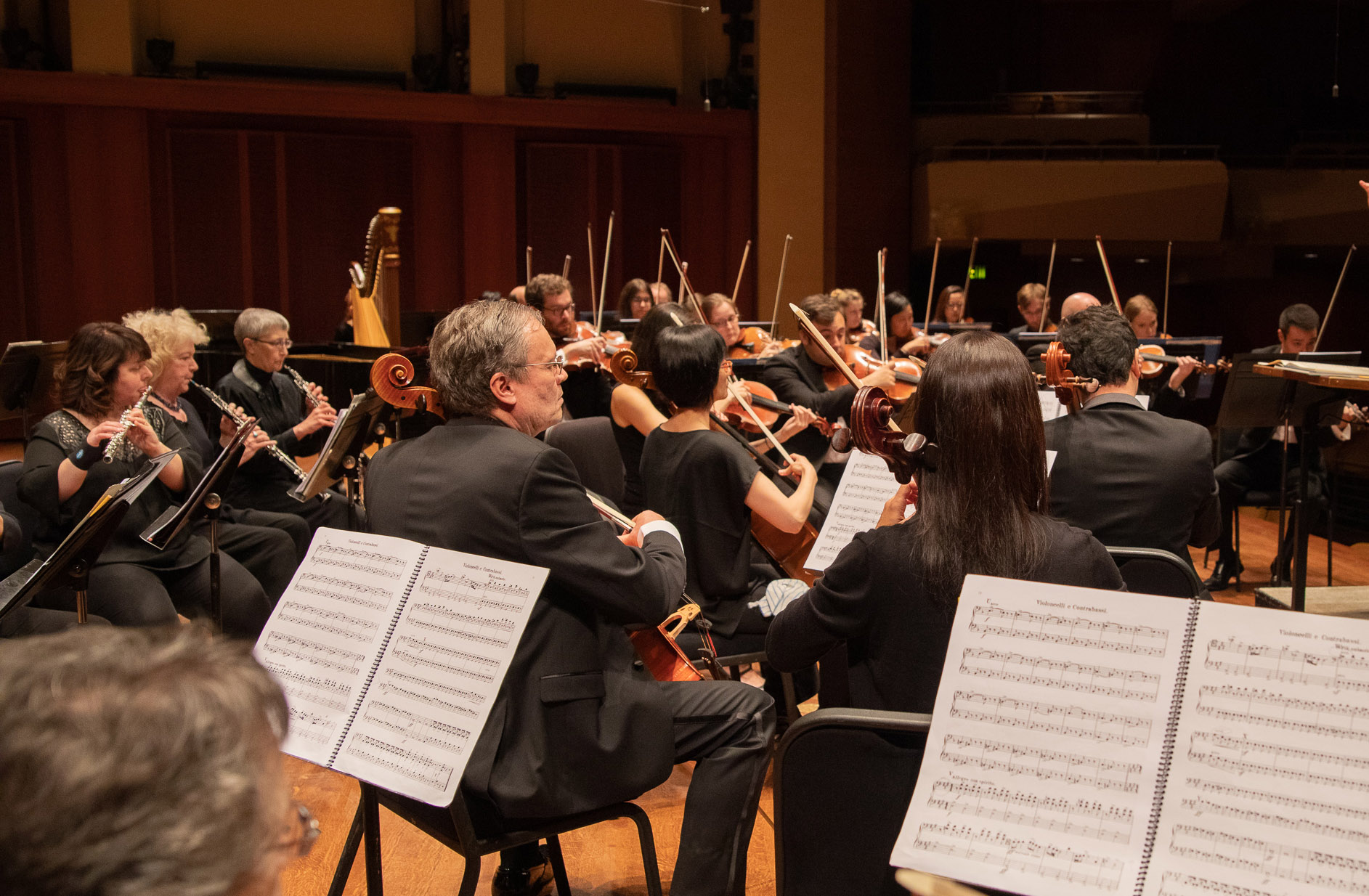 Un ritorno trionfante!
Returning from its enforced hiatus, the Philharmonic hits the ground running with a concert that characteristically blends the familiar, the different, and the new. Franz Joseph Haydn's joyous Symphony No. 73 is a work of unceasing high spirits, capped by a boisterous finale that includes hunting fanfares in winds and brass. Bach's beloved Concerto for Two Violins is here given in a new version for two violas, featuring the Philharmonic's co-principal violists Amy Werner-Allen and Jon Epstein. Two unique and distinct voices in contemporary music will be presented: Dutch composer Caroline Berkenbosch is represented by the U. S. premiere of her intriguing Monument 16, and legendary cellist and conductor Frances Walton will be spotlighted as composer of Martin (Andante for Strings), a moving tribute to longtime Seattle-based violinist and educator Martin Friedmann. The program ends with Béla Bartók's exhilarating Rumanian Folk Dances.
HAYDN | Symphony No. 73 in D
WALTON | Martin (Andante for Strings)
BERKENBOSCH | Monument 16 (U.S. Premiere)
BACH | Concerto for Two Violas
Soloist | Jon Epstein, Viola
Soloist | Amy Werner-Allen, Viola
BARTÓK | Rumanian Folk Dances
November 6th
2pm
Benaroya Hall
Tickets
"Tchaikovsky's first true masterpiece":
Romeo and Juliet
Dismissed by its composer as "a very noisy piece", Peter Ilyich Tchaikovsky's 1812 Overture is likely his most oft-performed composition, a depiction in sound of Russia's victory over Napoleon's Grande Armée. Just as popular is the composer's first musical rendering of a Shakespeare play, the fantasy-overture Romeo and Juliet, with its musical portrayals of the young lovers' passion against the background of their families' seething mutual hatred. One of our major local artists, pianist Anastasia Solomatina, will be featured in Prokofiev's alternately bold and lyrical Piano Concerto No. 1. The haunting Passacaglia of Ljubica Marić, considered the most important of 20th century Serbian composers, will round out this all-Slavic program.
A Major U.S. Premiere:
Ruth Gipps' Fifth
Following in the footsteps of giving the U. S. premieres of Ruth Gipps' Second and Fourth symphonies, the Philharmonic will present, not only the like premiere of the Symphony No. 5, but its second-ever performance. The final symphony by this important English composer is her most grandly-orchestrated, and a true summation of her vast creative skill. The radiant soprano Allison Pohl will take the stage for a bouquet of romantic songs by Richard Strauss. The program opens in a light vein, with three symphonic arrangements by Lucien Cailliet, the legendary clarinettist, composer, and arranger who played a vital role in the musical life of Philadelphia.
"Serene cheer and warm sunshine":
Brahms' Second
To conclude this significant season in the Philharmonic's history, the orchestra will perform Johannes Brahms' Symphony No. 2, the sunniest of its composer's four symphonies and a perennial audience favorite. Adding to the luster of the program is the local debut of eminent violinist Joanna Kurkowicz, the leading exponent of the violin music of Grażyna Bacewicz (1909-1969), whose Violin Concerto No. 4 will round out the season's lineup of U. S. premieres. The program opens with the Northwest premiere of Margaret Bonds' Montgomery Variations, written in tribute to the march for equal voting rights led by Dr. Martin Luther King in 1965.