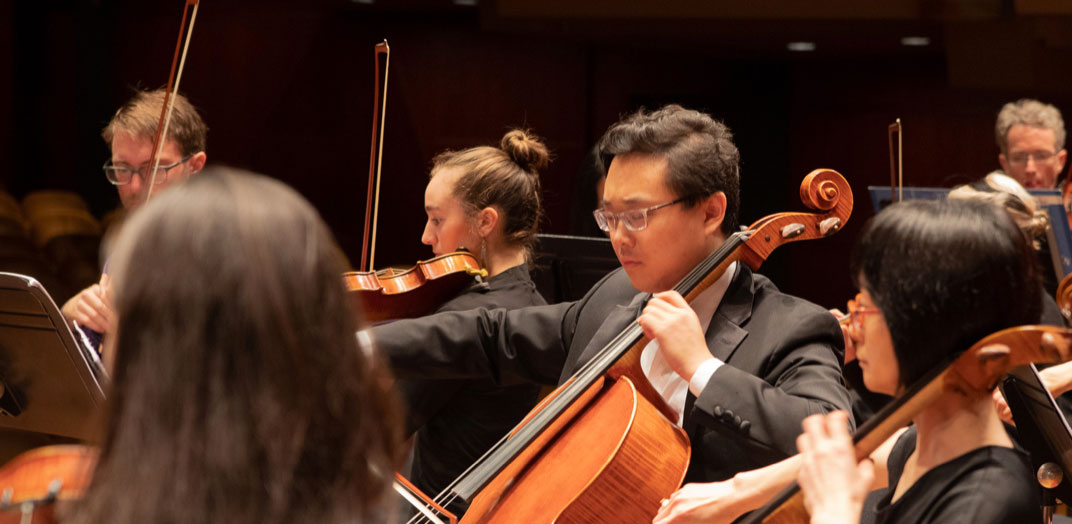 A Major U.S. Premiere: Gipps' Fifth
Beginning with our 2018 performance of her Symphony No. 2, the Philharmonic has been at the forefront of the revival of interest in the music of Ruth Gipps. Her final symphony, the Fifth, will simultaneously receive its U. S. premiere and its second-ever performance at this concert. We begin with the appropriately-titled Hullabaloo by Canadian composer Jocelyn Morlock, specifically intended as a rousing and lively program opener, and continue with incidental music that Felix Mendelssohn wrote for Jean Racine's play Athalia. The orchestra then proudly presents the winner of the Philharmonic's 2022 Don Bushell Competition, saxophonist Soren Hamm, in Jacques Ibert's bubbly Concertino da Camera.
Music of the Americas
In yet another unique and adventurous program, the Philharmonic performs works by composers from five different countries of the American continent. Mexico's José Pablo Moncayo, one of his country's most revered composers, is represented by his festive Sinfonietta. Canadian composer Jean Coulthard's Prayer for Elizabeth, written to commemorate the coronation of Queen Elizabeth II in 1953, is a heartfelt meditation in the manner of Barber's Adagio for Strings. From Brazil, we sample the evocative music of Camargo Guarnieri, as one of the Philharmonic's dearest friends, the dynamic pianist Sophie Lippert, performs his Piano Concerto No. 1. Following intermission, we turn to the hauntingly beautiful Mediodía en en Llano (Afternoon on the Plain) by Venezuela's Antonio Estévez. The concert ends on U. S. soil with the Concerto for Orchestra by Morton Gould, a work that deftly combines classical, popular, and jazz elements (including a rip-roaring boogie-woogie finale!).