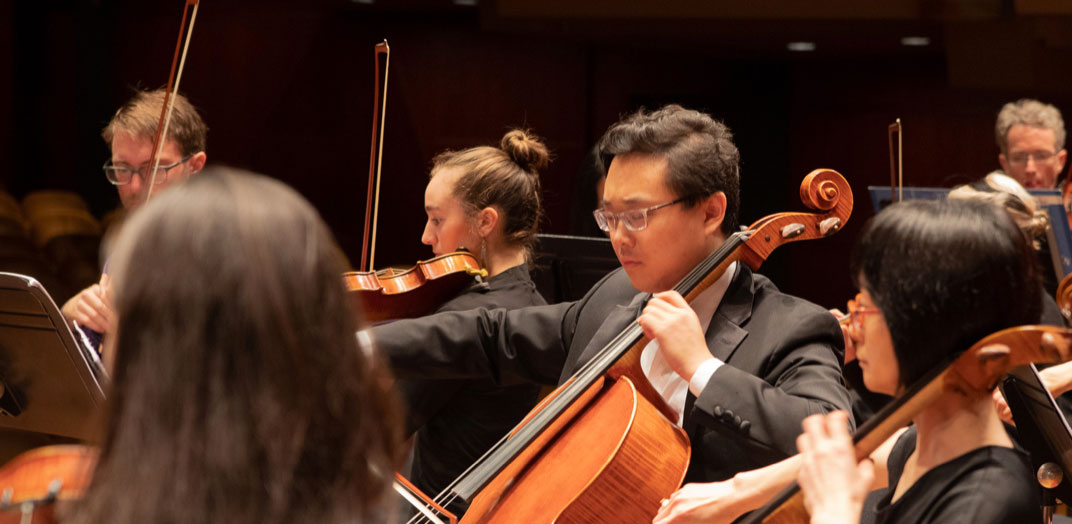 "Intimate and Original": Dvořák's Eighth
This all-Slavic program brings together three works that boast passionate emotions, vivid colors, and consummate compositional mastery. Antonin Dvořák's Symphony No. 8, a perennial audience favorite, is a work aglow with the joys of life. The Philharmonic's esteemed concertmaster Luke Fitzpatrick joins the orchestra for the U, S premiere of Serbian composer Isidora Žebeljan's violin concerto Three Curious Loves, a work once affectionately described as a form of "crazy, wild, capricious Balkan dance". As an opener, we present a little-known symphonic poem by Alexander Glazunov, Spring, a sumptuous and lyrical paean to the season of rebirth.
"A Spirit in search of serenity": Honegger's Third
The Swiss composer Arthur Honegger's third symphony, subtitled Liturgique, was written as a postlude to World War II, and is a fervent outcry against war and its concomitant dehumanization, and a plea for abiding peace. The program begins with Bell and Drum Tower by Alexis Alrich, a work that, to quote one commentator, "navigates the scenes and moods of Beijing by replicating the metallic and percussive qualities of Chinese bell towers." Franz Liszt's alternately heroic and tender Piano Concerto No. 2 will be performed by the winner of the Philharmonic's 2023 Don Bushell Competition, the blazingly talented Nathan Zhao.
"My best work": Tchaikovsky's Second
Welsh composer Grace Williams (1906-1977) composed her exquisite and powerful Fairest of Stars, a setting of texts from John Milton's Paradise Lost, in 1973; this final work by Williams to feature solo voice is presented in its U. S. premiere by soprano Stacey Mastrian, whose operatic and recital performances have garnered critical acclaim for "effortless mastery" and "showstopping heights". Ms. Mastrian and the orchestra will also present Sibelius' little-known symphonic poem with voice, Luonnotar. The Philharmonic then concludes its 2023-24 season in grand fashion with Tchaikovsky's Symphony No. 2, the Ukrainian, a work in which the composer unreservedly expresses his love for the Ukrainian people and their folk music.