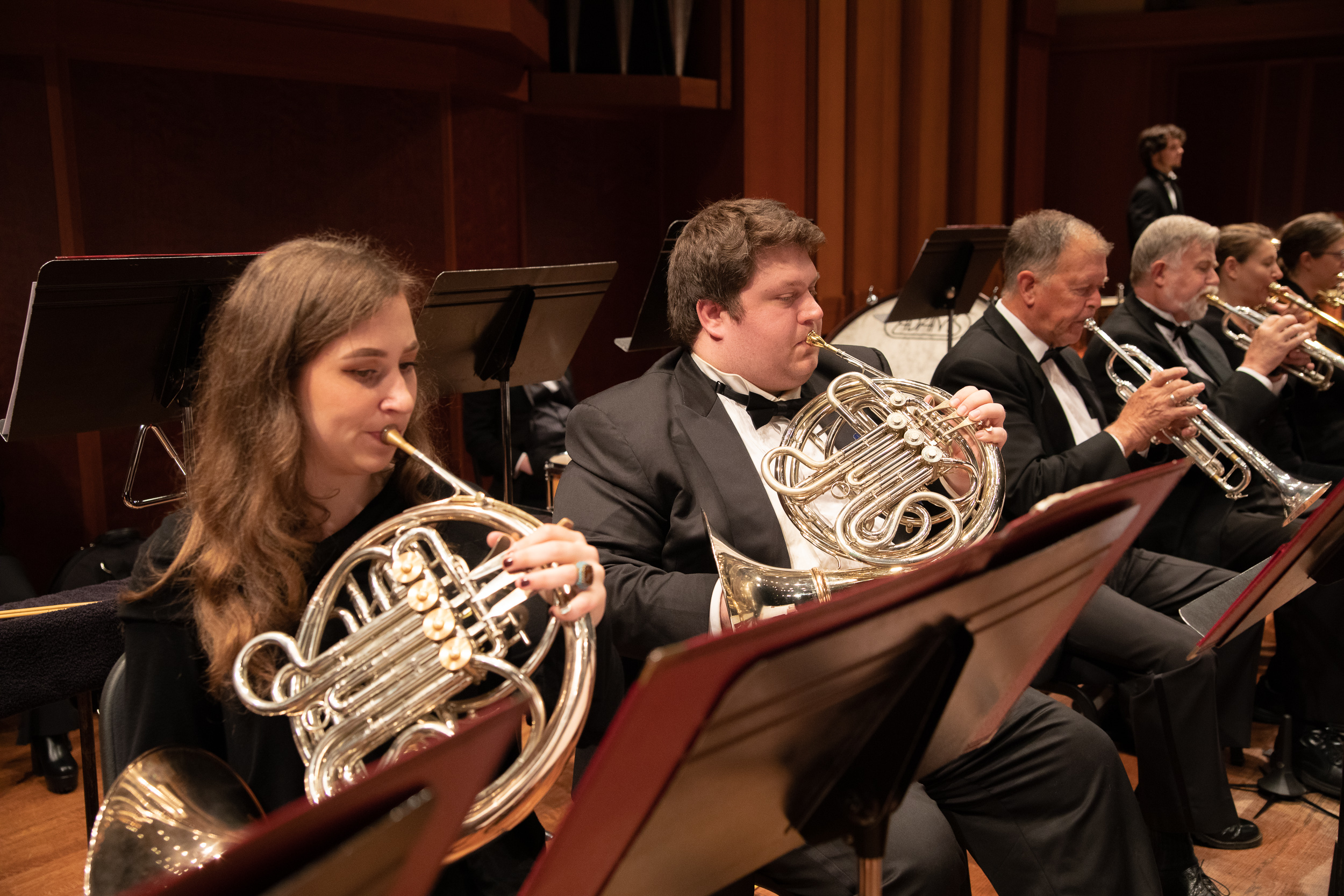 Music of the Americas
In yet another unique and adventurous program, the Philharmonic performs works by composers from five different countries of the American continent. Mexico's José Pablo Moncayo, one of his country's most revered composers, is represented by his festive Sinfonietta. Canadian composer Jean Coulthard's Prayer for Elizabeth, written to commemorate the coronation of Queen Elizabeth II in 1953, is a heartfelt meditation in the manner of Barber's Adagio for Strings. From Brazil, we sample the evocative music of Camargo Guarnieri, as one of the Philharmonic's dearest friends, the dynamic pianist Sophie Lippert, performs his Piano Concerto No. 1. Following intermission, we turn to the hauntingly beautiful Mediodía en en Llano (Afternoon on the Plain) by Venezuela's Antonio Estévez. The concert ends on U. S. soil with the Concerto for Orchestra by Morton Gould, a work that deftly combines classical, popular, and jazz elements (including a rip-roaring boogie-woogie finale!).
MONCAYO | Sinfonietta
COULTHARD | A Prayer for Elizabeth
GUARNIERI | Concerto No. 1 for Piano & Orchestra
Soloist | Sophie Lippert, Piano
ESTÉVEZ | Mediodía en el Llano
GOULD | Concerto for Orchestra
June 3rd
2pm
Benaroya Hall
Tickets for this concert are not yet on sale.
"In the startled ear of night..."
In the tradition of the Philharmonic's "Music's Darkest Harvest" concerts of yore, we present a Halloween program that is all over the map, both geographically and stylistically. The concert is bookended by two French overtures: Louise Bertin's Le Loup-garou, the first (and only?) opera ever written about a werewolf, and Jacques Offenbach's ever-popular Orpheus in the Underworld, which climaxes in the rumbustious and once-scandalous can-can. America is represented by Bernard Herrmann's personal favorite among his numerous film scores, The Ghost and Mrs. Muir, Edmond Dédé's rollicking Méphisto Masqué, and Nicole Buetti, who will be on hand for the local premiere of her Odyssey Overture (inspired by, among other things, her fondness for Star Trek and Star Wars). The Philharmonic's beloved concertmaster Luke Fitzpatrick will be heard in music of the Italian Baroque: Giuseppe Tartini's "Devil's Trill" Sonata, in a new version for violin and orchestra. Finally, we celebrate the 150th anniversary of the birth of Ralph Vaughan Williams with a rare performance of his overture to the comic opera about sorcery and necromancy, The Poisoned Kiss.
"The calm, open space of unknown future possibilities"
Macklay's Dissolving Bands
The arresting and delightful orchestral essay Dissolving Bands by American composer Sky Macklay (winner of  the top prize in the 2013 ASCAP Morton Gould Young Composers Awards) will receive its West Coast premiere at this concert. The curtain is raised by a suite of four very different marches from three centuries, by Mozart, Gossec, Bruckner, and (as a tribute to the namesake of the prize awarded to Ms. Macklay) Morton Gould. Following intermission, the Philharmonic turns to the powerful music of Jean Sibelius: his towering and granitic Symphony No. 5.
A Major U.S. Premiere: Gipps' Fifth
Beginning with our 2018 performance of her Symphony No. 2, the Philharmonic has been at the forefront of the revival of interest in the music of Ruth Gipps. Her final symphony, the Fifth, will simultaneously receive its U. S. premiere and its second-ever performance at this concert. We begin with the appropriately-titled Hullabaloo by Canadian composer Jocelyn Morlock, specifically intended as a rousing and lively program opener, and continue with incidental music that Felix Mendelssohn wrote for Jean Racine's play Athalia. The orchestra then proudly presents the winner of the Philharmonic's 2022 Don Bushell Competition, saxophonist Soren Hamm, in Jacques Ibert's bubbly Concertino da Camera.