A Ruth Gipps Premiere
One of the hallmarks of the Seattle Philharmonic Orchestra is to perform pieces by composers that, for various reasons, never got the platform they deserved. Such is the case of Ruth Gipps. The Seattle Philharmonic performed the U.S. Premiere of her second symphony on March 31, 2018. The following excerpt is from the program notes from that concert.
---
With today's performance [Mar. 31, 2018], a symphony by Ruth Gipps (1921-1999) makes a long and shamefully-overdue appearance on an American symphony concert. The principal reason for her neglect in her native England, which no doubt affected the potential dissemination of her music worldwide, is simple and depressing: like so many women composers of prior eras, Gipps was the victim of a mindset which stipulated that a composing career was essentially a domain for men. Notwithstanding the support of some notable figures — particularly the composers Ralph Vaughan Williams (her onetime teacher) and Arthur Bliss — she never achieved the stature merited by her excellent compositions. Another unfortunate byproduct of the mores of her time was that, in spite of being a supremely accomplished conductor, her efforts in this field were discouraged and belittled while, inconsistently, her talents as a pianist and oboist were celebrated. What a shame that she couldn't live to see the increase in the acceptance of women composers and conductors today; although the perfect balance has not yet been achieved, there are intimations of health at last.
The Symphony No.2, dating from 1945, is one of several superb one-movement symphonies from the 20th century; Barber's First and Sibelius' Seventh would be two others. "One-movement" by no means implies musical stasis, i.e., staying in one tempo or mood for the majority or entirety of the piece; all of the works cited above are divided into several contrasting sections bound together by thematic, harmonic and rhythmic materials. Gipps' symphony is a model of construction, with episodes that range from a bittersweet pastorale to one of the finest marches in the literature. And the adagio section which immediately follows the march is, simply, beautiful beyond words.
In tracking down the music for this piece, I came up against several stone walls until, by happy circumstance, I found my way via e-mail to Lance Baker, Ruth Gipps' son. I wrote to him in the summer of 2016, telling him that I had come under the spell of his mother's music and absolutely had to perform it, but that my Internet searches yielded nothing about the scores and parts to the Symphony No. 2 nor any other of Gipps' large-scale works. Within days I received the kindest of responses from Mr. Baker's wife Victoria Rowe, who informed me that they had all the originals of the performance materials to Gipps' works, which had never been published, there in their home; which did I want? Ms. Rowe spent a day at her scanner making copies of all of the materials to the Symphony No. 2 for the Philharmonic's use. I couldn't be more grateful if I tried.
I urge our audience to do some further reading on the fascinating life and career of Ruth Gipps, in particular some of the articles and books available online by Jill Halstead (Ruth Gipps: Anti-Modernism, Nationalism and Difference in English Music), Simon Brackenborough (In Search of Ruth Gipps) and Margaret Campbell (Ruth Gipps: A Woman of Substance).
Notes by Adam Stern, Music Director
Soloist Spotlight: Sophie Lippert
May 27, 2023
Sophie Lippert will perform Camargo Guarnieri's Concerto No. 1 for Piano and Orchestra at our June 3 concert.  Sophie Lippert is a classical pianist, piano teacher, and founder of Connections Concert Series, praised for her dynamism, warmth, magnetism, expressiveness, and technical prowess. Launched into public acclaim at the age of 17, she won numerous competitions […]
Read More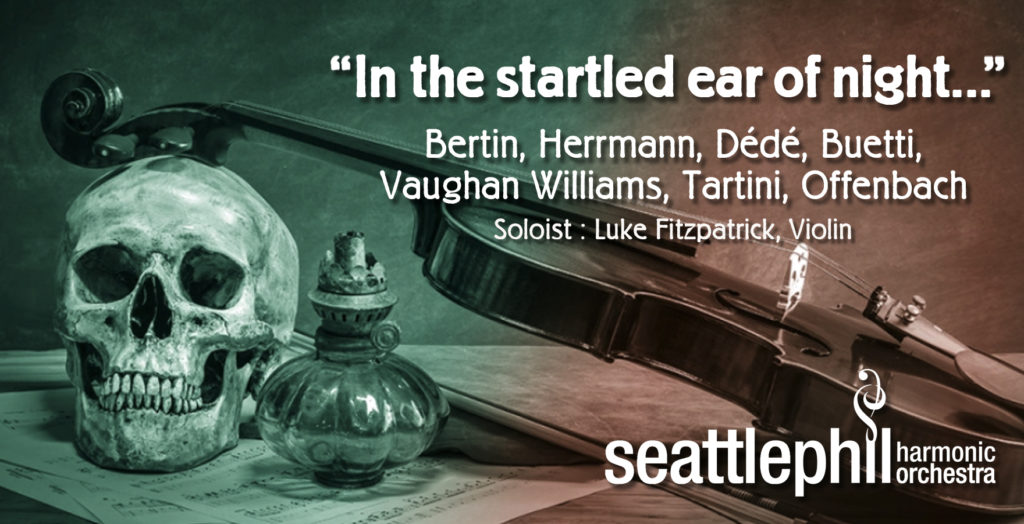 "In the startled ear of night..."
Oct 1, 2022
In this video, Music Director Adam Stern gives a delightful introduction to our opening concert of the 2022-2023 season!
Read More