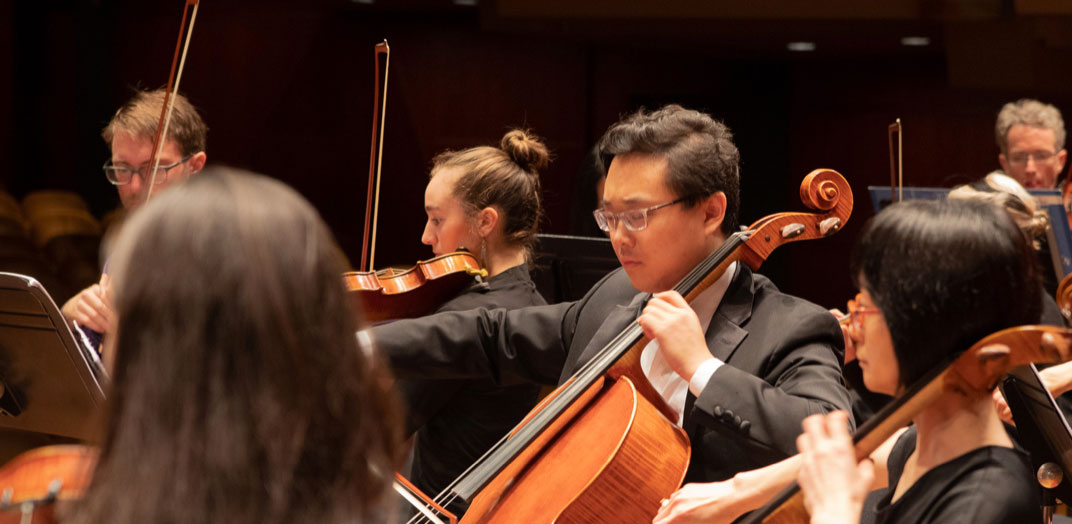 Sorry! The page you were looking for doesn't exist.
"Tchaikovsky's first true masterpiece":
Romeo and Juliet
Dismissed by its composer as "a very noisy piece", Peter Ilyich Tchaikovsky's 1812 Overture is likely his most oft-performed composition, a depiction in sound of Russia's victory over Napoleon's Grande Armée. Just as popular is the composer's first musical rendering of a Shakespeare play, the fantasy-overture Romeo and Juliet, with its musical portrayals of the young lovers' passion against the background of their families' seething mutual hatred. The radiant soprano Allison Pohl will take the stage for a bouquet of romantic songs by Richard Strauss. Two masterly explorations of classical forms will launch this wide-ranging program: Bach's "Little" Fugue in g, and the haunting Passacaglia of Ljubica Marić (considered the most important of 20th century Serbian composers).
"Serene cheer and warm sunshine":
Brahms' Second
To continue this significant season in the Philharmonic's history, the orchestra will perform Johannes Brahms' Symphony No. 2, the sunniest of its composer's four symphonies and a perennial audience favorite. Adding to the luster of the program is the local debut of eminent violinist Joanna Kurkowicz, the leading exponent of the violin music of Grażyna Bacewicz (1909-1969), whose Violin Concerto No. 4 will round out the season's lineup of U. S. premieres. The program opens with the Northwest premiere of Margaret Bonds' Montgomery Variations, written in tribute to the march for equal voting rights led by Dr. Martin Luther King in 1965.
Philharmonic "Pops"
The Philharmonic presents a special summer concert with an emphasis on works with an established popular appeal. Tchaikovsky's Romeo and Juliet, classical music's most widely-known evocation of Shakespeare's romantic tragedy, shares the bill with another Russian blockbuster, Prokofiev's alternately bold and lyrical Piano Concerto No. 1, performed by one of our major local artists, pianist Anastasia Solomatina. The 150th anniversary of the birth of Ralph Vaughan Williams will be celebrated via his jaunty English Folksong Suite. Finally, in the best "pops" tradition, the orchestra will play a handful of works by America's leading composer of "light" works, Leroy Anderson.
News, Video, Articles, and More